Sweetlax Academy Boys Lacrosse Camp
Summer 2021 Dates: June 4, 5, 6
All Skill Level Boys in Grades 1st-12th featuring the Entire West Point Staff!
Must be a USA Lacrosse Member, have your ID# handy, or go to USA LACROSSE to get yours for $30/year!
THE PROGRAM
Coastal Empire is thrilled to be able to be Powered by Sweetlax Academy! Combining the same great camp experience we've always provided with the professionalism of Sweetlax will only further the experience your player will get at camp with us!
To provide a well-rounded, concentrated session of clinical instruction tailored for both the experienced and inexperienced player.With an emphasis on individual instruction and a staff to camper ratio of 8-1, the daily schedule will included fundamentals during the morning session and game situations in the afternoon session. Day and Overnight Camp options available.
Joe Alberici, Asst Coach US National Team & Head Coach US Military Academy at West Point & The Entire Army Lacrosse Coaching Staff
Savannah Morning News - Camp was featured in local news article (2nd story on the page)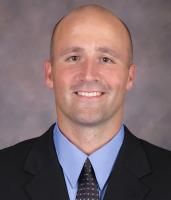 DIRECTOR
Joe Alberici – Head Lacrosse Coach at the United States Military Academy after spending nine years as Associate Head Coach at Duke University. He helped lead Duke to 7 NCAA Tournaments -2 Final Fours – a National Final - 2 ACC Championships and coached 43 players named to the All-American Team. He was an Assistant on the Army Staff 1995 and 1996; Army posted a 10-5 record and went to the NCAA Tourney in '96. Prior to that stint at Army, he was the Head Coach at Oneonta State for one season and was named Empire Lacrosse League Coach of the Year. A 1991 graduate of Alfred University, Alberici was a two-time lacrosse All-American in 1990 and 1991. Coach Alberici was named an Assistant Coach for the U.S. National Lacrosse Team that competed at the 2010 World Lacrosse Championships in Manchester, England. In 2007, he was also appointed to the United States Intercollegiate Lacrosse Association (USILA) Board of Directors, the sport's national governing body.
STAFF
Our camp staff is made up of the entire West Point coaching staff and some of the top high school and youth coaches in the Coastal Empire from Savannah, Charleston, Hilton Head, Bluffton, Columbia, and Jacksonville. We also have former West Point graduates who currently serve our country and are stationed at Ft. Stewart and Hunter Army Airfield. We are proud to say that our camp staff is among the best in the country!
FACILITIES
Located in Savannah, GA, the Georgia Southern-Armstrong Campus is conveniently located near major interstates. Our Boys' Lacrosse Camp takes place on the school's brand new Bermuda grass fields located in the heart of the campus next to the Campus Recreation Center. The spacious turf allows for 4 fields of use. Directions to the fields can be found in HERE. Overnight accommodations take place in the schools brand new Freshman Dorms - Winward Commons. The dorms are Suite Style, two campers to a room, with a private bathroom; recreation facility featuring small movie theater, pool tables, and TVs are available for all overnight campers.
SCHEDULE
8:30-8:50am - Drop Off
9:00am - Field Session--skill work, position tutoring
12:00pm - Half Day Pickup (Pick Up Time on Sunday)
12:00pm - Lunch In the Galley (Airconditioned)
1:00pm - Extra Skills Session
1:45pm - Afternoon Session--Team Concepts, Games
3:00pm - Afternoon Session Ends -
5:00pm - Dinner in the Galley and Free Time in Rec Center
6:30pm - Night Games
7:30-7:50pm - Pick Up for Day Campers
8:00pm - Movie and Pizza Orders Accepted
10:00pm - Overnight Campers in Room - Room Check
TUITION
June 4, 5, 6 | 9:00a - 8:00p
FEATURES - Top College Coaches and High School Coaches | Individualized and small group instruction | Daily teaching stations | Goalie Performance School | Afternoon Camp League Games | Certified Athletic Trainer on site
Full Day 9-8pm - $400
· Covers all instruction, breakfast, lunch, jersey, huge camp raffle, and use of training facilities and recreation facilities.
Half Day 9-12pm - $200
· Covers one sessions a day Friday and Saturday, and Sunday morning Games, over at noon (lunch not included)
Full Day & Overnight - $500 (+ $75 Key Deposit - Returned Upon Receipt of Room Keys)
· Covers all instruction, night games, two night air-conditioned dorm stay, breakfast, lunch, and dinner; jersey, huge camp raffle, and use of training facilities and recreation facilities.
EQUIPMENT
WHAT TO BRING
All campers are required to bring: Lacrosse Stick, Helmet, Shoulder Pads, Elbow Pads, Gloves, Mouth Guard, and Cleats or Turf Shoes. Past campers have found it helpful to also bring sun block, bug spray, an extra T-Shirt, extra socks, and a towel.
EQUIPMENT PURCHASE PROGRAM
If you need to purchase equipment, Lowcountry Lacrosse Store offers a 10% discount on all in-stock equipment to our campers. Your registration must be complete in order to take advantage of this discount.
RENTAL EQUIPMENT AVAILABILITY
Limited Rental Equipment is available, first come basis. Boys Loaner Equipment Fee: $150 refundable security deposit.
ADDITIONAL INFORMATION
Must be a USA Lacrosse Member, have your ID# handy, or go to USA LACROSSE to get yours for $30/year!
Once your registration has been received, you will be emailed information about what to bring, registration location and directions, all future correspondence will be made by email.